What is A Virtual Restaurant?
Meaning Of Virtual Restaurant
The virtual restaurant is an exclusive food service business that takes orders through online apps and serves Individuals by delivery based on smartphone orders or online food ordering. It is a different food vendor entity that works out of an existing restaurant's kitchen. By lacking a full-fledged service restaurant premise with a storefront and dining room.
This is in contrast to a ghost kitchen, which is a co-working notion for food preparation without any retail presence that a restaurant can buy into. Virtual restaurants operate together with online applications and give individuals a chance to order through apps like Uber Eats, Grubhub, and Skip the Dishes. They largely prepare food especially for pick-up, take-out, and delivery customers. Virtual restaurant concepts only exist in apps and use ghost kitchens to serve a virtual menu to virtual customers. Wikipedia has a lot for a virtual restaurant but there is a lot missing, here you can find a missing piece of information.
Cool and clear-sighted restaurateurs have created the virtual restaurant idea together with the detonating third-party delivery app market to catch or seize incremental revenue increases. Remember that the sales increase only comes from wisely optimizing food production lines to attend in-house and virtual customers, without adding extra operational costs.
Before discussing the pros and cons of virtual restaurants, let us quickly understand the importance, and after that, why bother opening a virtual restaurant in the first place?
WHY VIRTUAL RESTAURANTS ARE IMPORTANT?
One of the bigger challenges facing the modern world is cost challenges. These challenges are even faced by restaurants today due to lack of Labor. Labor is one of the largest and fastest growing issues that need to be addressed. For many Restaurants it's very difficult to pay the employees. According to NRCP industry analyst Dean Haskell, restaurateurs could be on track for a "$250M negative impact on the industry due to higher labor costs in the FY17".
What's worse, while restaurateurs may be aware that their labor costs are spiraling, there are so many who are not even sure what their real labor costs are, or what their monthly costs are, or how to get them under control. Between minimum wage increases, growing labor compliance regulations, and a hugely part-time workforce or we can say seasonal workforce, there are already very hectic labor scheduling responsibilities that need to be addressed as soon as possible.
When managers successfully manage the scheduling availability needs of their staff, they waste too much time on labor and swallow their own margins or not enough, and sacrifice the customer experience. When this starts to happen day by day or week over week, small mistakes tally up rapidly.
If you're an incubator, through a virtual restaurant concept you can easily serve new virtual customers with the same kitchen, line cooks, and inventory you already have, without ever worrying about hiring more staff. And if you want to start a virtual restaurant from nothing, don't bother yourself to recruit any wait staff at all because there is no such need.
Different types of virtual restaurateurs vary in resources and take risks, but all of them have the same goal: to expand or boost incremental revenue.
The Advantages And Disadvantages Of Establishing Virtual Restaurant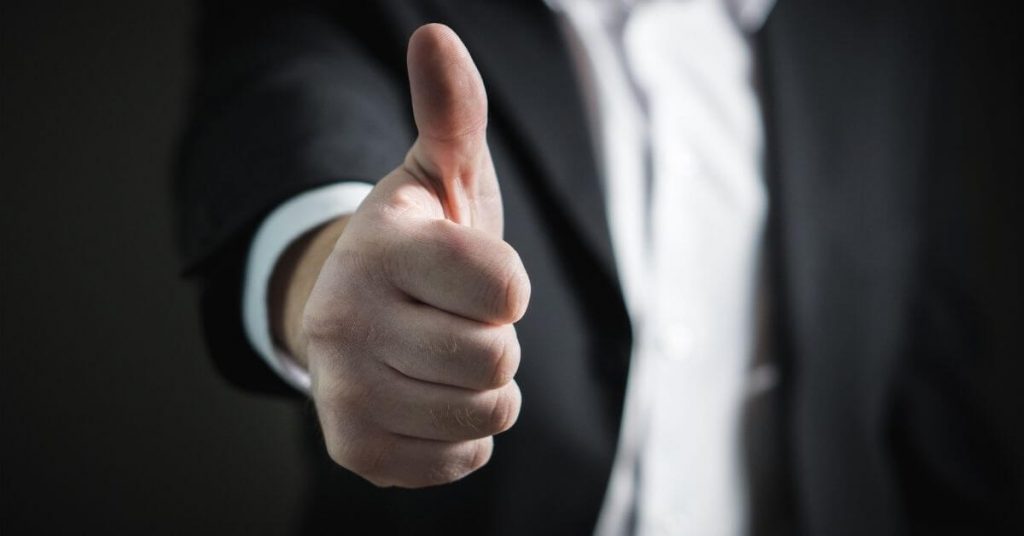 Less overhead cost: no extra staff, no paying useless rent for dining area, furniture, glassware, or utensils, parking area, etc.
Constant incremental sales growth for the similar labor spend.
Growth in digital brand awareness and capability or capacity to work with growing millennial segments.
Concurrent understanding into local diner behavior, needs, and demographics
Increased reach and profits via digital apps without having to worry about marketing spend.
Complete control over menus provides you with an incredible digital marketing asset.
Very little access to connecting certain service provider platforms or websites.
Controlling the collision on staff morale of working online orders without getting any tips.
Taking enormous care of kitchen capacity for in-house guests and online delivery orders.
Possible worst reviews from online customers and managing your online reputation.
Extended wait times for in-house guests if the kitchen is servicing online delivery orders.
Loss of control and lack of coordination over customer service via third or fourth-party delivery driver action.
How Do You Make A Virtual Restaurant?
Due to the coronavirus pandemic, many restaurants and cafes are wanting to 'go virtual' to keep their restaurants running and continue doing business. Luckily, you can build and successfully run a virtual restaurant in WordPress without having any issues.
Virtual restaurants mainly deal with delivery and packaging ideas and you can run out of your current kitchen, optimized with Uber Eats data. This helps you to make contact with delivery people using the Uber Eats platform, giving restaurants like yours an excellent way to meet customers' demands without having any tension of opening a new brick-and-mortar.
Step-by-Step Guide to Make a Virtual Restaurant
Design your concept to optimize for delivery.
The biggest drawbacks with food truck are the excessive expenses of outfitting and preserving the truck, legal restrictions in regards to working and parking the vehicle, inconsistent income volumes because of horrific climate or failed events, situation shuffling food and resources on and off the truck, and lower back workplace challenges and fees related with payments. On the contrary, brick-and-mortar restaurant kitchens are optimized for in-person dining and service, which face their own challenges, in particular low margins.
In response, so many restaurants are finally starting to realize that delivery has a huge impact on efficiency and has become a necessary burden in a physical space and their menu is not at all designed with keeping delivery in mind. Always remember that time and temperature are the biggest rogue elements for the quality of food and are the most important considerations when strictly creating a delivery-only concept and menu. If your food reaches you cold, soggy, or messy, you run the risk of destroying your daily customer business, which is the most essential component to a local operation.
Create your virtual restaurant website
No need to make a fuss about it, just stay calm and if you don't have a WordPress website set up, you can easily create one on a hosting account. We kindly recommend Kinsta as they're a one of the best and managed WordPress hosts that's just excellent for creating a website for your virtual restaurant. The best part is that you can directly install WordPress from your Insta account. All you need to do is enter your domain name, location, and website title, you can configure your login credentials and install WooCommerce to enable e-commerce features.
The WooCommerce Setup Wizard is exceedingly innate and takes you via the manner of setting up e-commerce elements for your virtual restaurant website. Just because you will be providing food delivery options, it's vital to configure your delivery areas and shipping zones very carefully. If you deliver food to a single region and charge the same shipping costs then you solely need to create one delivery zone. However, if you're going to deliver meals to multiple areas and charge different prices depending on the area, you'll want to create more than one shipping zones
Market fit
Assuming that by now you must have made up your mind about what kind of setup you primarily want, then all you've got to try and do is to dig a bit deeper into the marketing research for your new virtual restaurant. Do a little more investigation and try to figure out the cuisine and taste of the locals and you are all set to decide on the menu.
Just put your hope and trust on your team and have faith in the team work before something or someone else. See how your restaurant could fill gaps in cuisine offerings or cater to untapped demographic
From there, you'll place this data to your required idea and operational capabilities to develop a solid set up for the virtual restaurant or restaurants you're trying to build.
Create a Brand for your virtual restaurant.
Always remember that being firmly virtual discards the usefulness for promotional or marketing materials, digital assets sort of a totally optimized website, an eye catching emblem, and an easy-to-navigate emblem are crucial. confirm your visual brand and every one of your website copy speaks to your required client base and make it straightforward for them to know what makes your virtual restaurant distinctive and the way they will place an order.
Connect with third-party delivery platforms.
Here, your location doesn't matter at all so don't worry too much about it, there are lots of third-party delivery services to set your eyes on. Do some careful analysis on the platforms out there and the way their valuation structures can have an effect on your overall profits and success.
Many of those larger delivery partners charge hefty commission fees, however find yourself being listed as attributable to the increased visibility. alternative delivery services are additional targeted on serving to native restaurants by giving commission-free listings that have lower up-front prices however won't reach as several of your required customers. selecting the proper third-party delivery platforms can rely entirely on your business' desires and goals.
Launch your virtual Restaurant.
Now that you have completed all the major tasks, you're now very near to launch. But first, you'll be out of the test or you will have to undergo a trial phase. It's an endeavor part where you'll get to know the complete method of receiving, cooking, and delivering orders, followed by a tryout for a tiny space. Once you've got everything off to a tee, you'll formally open for business.
Once your virtual restaurant is working, you wish to judge the complete method and see wherever you wish to regulate as a part of your continuous improvement. Don't ever forget to hear client feedback as a part of your analysis.
Best Examples of Virtual Restaurants
1. Pasqually's Pizza & Wings
Pasqually's Pizza and Wings is the online-only, virtual brand for Chuck E. Cheese, named for the chef in the Chuck E. Cheese universe. This is an incredible example of a maintained and very exclusive restaurant that makes use of a virtual brand to offer largely different menu items and a greatly inclusive experience to guests placing online orders.
2. The Burger Experience
The Burger Experience is a virtual restaurant, inaugurated and run by Smokey Bones in 2019, gives a whole range of tempting burgers, plus hearty sides like seasoned fries, mac & cheese. "The Wing Experience", the Burger Experience and Smokey Bones' other virtual restaurant is runned in collaboration with Uber Eats and can be ordered through the UberEats app.
3. Gabriella's New York City Pizza
Gabriella's New York City Pizza restaurant is largely part of the Family Style Inc. restaurant group and mainly exists in its traditional, brick-and-mortar form in California and Nevada. But in other locations, like Gabriella's NYC Pizza it does exist only virtually; the restaurant group's Chicago kitchen houses six different pizza brands providing very much similar menu items on delivery apps.
4. Seaside's
The restaurant was opened in the year 2017. Seaside is a carry-out and delivery-only restaurant run by the Lettuce Entertain You restaurant in Chicago. Firstly, it was opened in the kitchen of Lettuce Entertain You Quality Crab & Oyster Bah in Lincoln Park, Seaside's quickly offered additional menu items and was successful in increasing the owner's overall sales.
5. Bokuchan's Japanese Curry House
The Bokuchan's Japanese Curry House restaurant was Opened by chef Shin Thompson and Liga Sigal of Furious Spoon, Bokuchan's is Chicago's first dedicated Japanese curry shop. Their pick-up and delivery-only kitchen in Avondale known for its unique curry made fresh each day from scratch, plus mouth-watering add-ons like curry waffle fries and matcha white choc-chip cookies will make you return to them again and again.
6. Dog Haus
Dog Haus is a West Coast restaurant franchise that is very famous for gourmet hot dogs and burgers. During Coronavirus Pandemic it has launched a major virtual restaurant initiative. It is known for its uniqueness and excellence. Dog Haus creates a brand-new menu for each of its virtual restaurants, mixing traditional items found on the Dog Haus menu with new concepts and food items.